Welcome
to our site!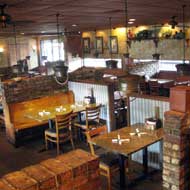 Falcon Contracting is a locally owned and operated commercial repair and remodeling company that has been proudly serving the Detroit Metro area for over 15 years. Because we are local, we work one-on-one with our clients. You don't have to wade through automated phone systems, call screeners or disinterested salespeople to talk to us about your project. We put our direct contact phone numbers on all our paperwork and right here on our website so you can find us when you need us.
We have been fortunate to be able to serve many of our clients over the years on multiple projects, and serve their family and friends as well. Our commitment to quality service is our strongest asset, one that keeps our clients calling us back, and let's them feel secure about referring us to their friends, their family, and their colleagues.
Lorem

We Provide Professional Repair/Remodeling Services
Falcon Contracting is licensed, insured, and experienced in the type of repair and remodeling work commercial businesses need. We have over 20 years of experience in commercial repair work. We provide quality work at a fair price, and are willing to go out of our way to provide our commercial clients with work that we can stake our reputation on. We are proud to have developed a reputation for providing top quality commercial remodeling and repair services in the Metro Detroit area.
Previous Projects

Office build-Out - Farmington Hills
read more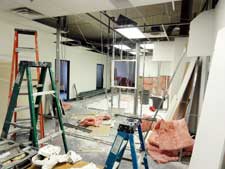 We did a build-out for a home health care company involving turning a larger suite into two smaller suites. The health care firm did not need such a large space but they loved the location and the overall layout of the building. Fortunately, the owner of the property was willing to divide the space into two smaller units.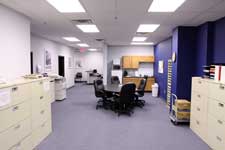 The build-out involved selective demolition to the existing space, constructing new walls, splitting up the electrical and lighting circuitry, and adding a kitchenette. We also repainted and re-carpeted the entire suite, as well as did some minor safety upgrades.


Chiropractic Office - Farmington Hills
read more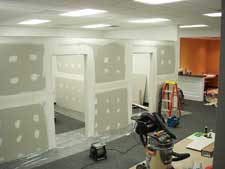 This commercial build-out was for the new chiropractic offices of Dr. Stephanie Rose of Rose Chiropractic and Dr. Karen Slota of Soft Tissue Solutions. The build-out included constructing two new treatment rooms, a massage room, and an x-ray room.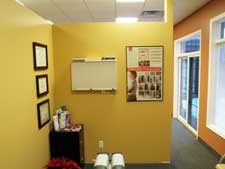 The entire office was repainted, the carpeting cleaned, and new carpet base was installed throughout the suite.





We also constructed a new front office/reception area