Some Of Our Clients

Golden fry management
This is a McDonald's restaurant franchise consisting of several restaurants in the Metro Detroit area. We do the maintenance and repair work for their restaurants. Our work consists of repair to the buildings, repair and maintenance to some of the equipment, and other work as contracted to us by the owner or their Director of Operations.

coach's corner bar & grill

We did the original remodeling work for Coach's Corner when it opened in 2003. We have been doing most the service and repair work for them since then, as well as the minor remodeling work that has been done over the years.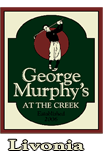 George Murphy's at the creek
We did some of the original construction work and have been doing the service and repair work for George Murphy's since it opened in 2006. We take care of most their interior building issues as well as the maintenance and repair of most of their equipment.

forever fit personal training

We did the original build out of his studio in 2009, and did the expansion project for him in 2012. We also installed many of the exercise stations, and fabricated other stations as necessary. We also completed all of the painting in the studio.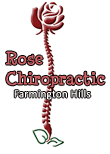 rose chiropractic

When Dr. Rose and her partner Dr. Slota decided to move into a new office suite, we completed the original build-out including treatment rooms, x-ray room, and front reception area. We also completed the painting of the suite.

spirit forge farmington development

We did our first build-out for the owners of Spirit Forge in 2001, and have been completing the new tenant build-outs for them since then. We also take care of required maintenance issues for the tenants as well as the maintenance or repair issues of the buildings in the complex.
Lorem
Farmington Hills - Farmington - Livonia - Northville - Novi - Wixom - Walled Lake - Southfield - Lathrup Village - Berkley - Huntington Woods - Ferndale - Oak Park - Garden City - Westland - Commerce Township - Orchard Lake Village - Keego Harbor - Bloomfield Hills - West Bloomfield - Troy - Franklin - Bingham Farms - Beverly Hills - Royal Oak - Clawson - Madison Heights